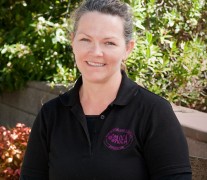 Amanda Maher
Credentialled Diabetes Educator
RN, CDE, GDip(GenPrac&Emerg), GradDipHlthEd(Diab), GradCertRemoteHlthPrac
A Credentialled Diabetes Edcuator (CDE) is qualified to provide patients with consistent high quality diabetes education and care to patients with diabetes and works with your GP and other members of your treating team. Amanda Maher has an extensive nursing background in general practice, research, teaching, emergency, remote health practice and indigenous health. She began to specialise in chronic disease management including diabetes in 2005, became a diabetes educator in 2010 and a Credentialled Diabetes Educator in 2013. Amanda is passionate about supporting patients in their journey to living well with diabetes and is a compassionate listener with a wealth of experience, training and expertise.
Patients from other practices are very welcome to book a diabetes appointment. Amanda consults from a separate part of the practice in a dedicated room and with your consent, she will write back to your own GP. A Medicare rebate may apply with an EPC referral under a Chronic Disease Management Plan from your GP or you may be covered by your private health insurance. Appointments are usually 1 hour and ongoing management is every 3-6 months, depending on your current treatment. If you are newly diagnosed you will usually need 2 x 90 minute appointments a couple of weeks apart, followed by 3 monthly reviews for the first 12 months. Amanda can help you with:
Blood glucose monitoring (including providing a glucometer)
Diet and lifestyle
Foot checks
Vaccination recommendations
Eye screening for diabetic retinopathy
Baseline ECG
Treatment plan recommendations
Goal setting
Risks and benefits of reaching target goals
For further information or to book an appointment please call reception on 8370 9777. If you work full time Amanda is happy to offer appointments at 7.30am on request (please ask to speak to the Practice Manager.)
  CLINIC HOURS
MON - FRI
8am-6pm
SAT
8am-12pm
SUN &
PUBLIC HOLS
CLOSED
Pre-booked early morning
appointments available
from 7am
  CLINIC LOCATION
14 DRUID AVENUE,
STIRLING SA 5152
Make An Appointment
Visit one of our qualified Health Professionals today!