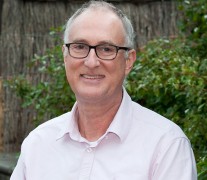 Dr. Sinclair Bode
MBBS, FACNEM
Dr Sinclair Bode graduated MBBS from the University of Adelaide in 1986 and has been with the Stirling Central Health Clinic since 1998. Dr Bode has extensive training in integrative, environmental and nutritional medicine and is a Fellow of the Australasian College of Environmental and Nutritional Medicine. Dr Bode has a special interest in the treatment of children with autism spectrum disorders from an environmental and nutritional perspective. He is also an accredited Supervisor of GP Registrars and enjoys teaching the next generation of general practitioners.
  CLINIC HOURS
MON - FRI
8am-6pm
SAT
8am-12pm
SUN &
PUBLIC HOLS
CLOSED
Pre-booked early morning
appointments available
from 7am
  CLINIC LOCATION
14 DRUID AVENUE,
STIRLING SA 5152
Make An Appointment
Visit one of our qualified Health Professionals today!