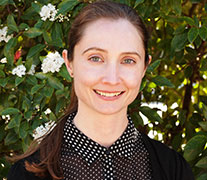 Dr. Nina Holmwood
B.Sc (biotect), MD
Dr Nina Holmwood graduated medicine from Flinders University after completing a Bachelor of Science at Adelaide University. She has experience working in a rural setting after two years of working in Mt Gambier prior to commencing specialisation in General Practice. She enjoys cooking and gardening in her spare time. Dr Holmwood is very happy to see new patients and we are very pleased to welcome her to our medical team.
  CLINIC HOURS
MON - FRI
8am-6pm
SAT
8am-12pm
SUN &
PUBLIC HOLS
CLOSED
Pre-booked early morning
appointments available
from 7am
  CLINIC LOCATION
14 DRUID AVENUE,
STIRLING SA 5152
Make An Appointment
Visit one of our qualified Health Professionals today!