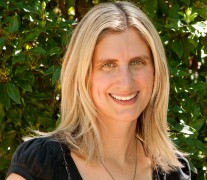 Sally Baron
Psychologist and Play Therapist, BA (Hons) Psych, MMHSc., MAPS
Sally is a registered Psychologist and a Play Therapist. She has a Master's degree in Mental Health Science, specialising in Child and Adolescent Psychoanalytic Psychotherapy and advanced clinical training in Child Centered Play Therapy. Sally's work experience expands over 15 years working with children, young people and their families. Following her Master's degree, Sally was inspired by the greater depth of many child and adolescent psychotherapies including play therapy – a humanistic, evidence based approach. Talking therapies can be difficult and restrictive for children when exploring their thoughts and feelings. Children do not always have the level of vocabulary needed to fully explore their experiences which may limit the therapy work. A play environment, on the other hand, is developmentally appropriate, comfortable and familiar to children enabling safety and trust in the therapeutic relationship, where healing and growth can occur.
Sally provides Play Therapy sessions for children (3-11 years) where a child can use the safety and familiarity of play to support optimal growth and healing or individualised psychotherapy for adolescents (12-18 years) to address a range of mental health concerns eg:-
Depression / Anxiety
Attachment difficulties
Trauma
Grief and Loss
Mental illness in the family
Abuse (emotional, physical or sexual)
Obsessive-compulsive disorder
Family breakdown
Medical anxiety
School problems
Sally is a Medicare provider and clients with a Mental Health Care Plan from their GP will be receive a rebate on fees. Alternatively, private health rebates may apply. Sally is not a registered NDIA provider however she can see self-managed NDIA clients.
Sally consults on Wednesday and Saturday mornings at Stirling Clinic. For appointments, contact Sally directly by phone or email below. Further information is also available on her website.
M 0423 331 465
E sallybaronpsychology@gmail.com
W sallybaronpsychology.com
  CLINIC HOURS
MON - FRI
8am-6pm
SAT
8am-12pm
SUN &
PUBLIC HOLS
CLOSED
Pre-booked early morning
appointments available
from 7am
  CLINIC LOCATION
14 DRUID AVENUE,
STIRLING SA 5152
Make An Appointment
Visit one of our qualified Health Professionals today!