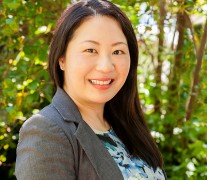 Dr. Carissa Yap
Raspiratory & Sleep Physician, MBBS FRACP
Dr Carissa Yap is a specialist Respiratory and Sleep Physician who practices with a personalised, caring approach to suit the needs of individual patients. Dr Yap graduated with distinction from Monash University (MBBS) in Melbourne in 2009. She then trained as a Physician at the Royal Adelaide Hospital and subsequently specialised in Respiratory Medicine at Flinders Medical Centre with emphasis on a wide range of lung disorders. Dr Yap also specialised in Sleep Medicine at Adelaide Institute for Sleep Health (AISH) which is renowned nationally as a leading tertiary centre for Sleep Medicine.
Dr Yap is active in clinical research to advance the field of Respiratory and Sleep Medicine. She recently completed an extensive prospective research study at AISH in collaboration with CSIRO (Commonwealth Scientific and Industrial Research Organisation) and FHBHRU (Flinders Human Behaviour & Health Research Unit) to achieve weight loss in overweight patients with obstructive sleep apnoea.
Dr Carissa Yap consults in a wide range of respiratory and sleep disorders, in particular
Sleep apnoea
Insomnia
Sleepiness
Chronic coughs
Breathing difficulties
Asthma
COPD lung infections and malignancies
Narcolepsy
Restless legs syndrome
Dr Carissa Yap takes priority in meeting the individual wellbeing needs of her patients and constantly considers their preferences in managing their illnesses. She is known for her good rapport with her patients at comprehensive consultations, taking time to address her patients' concerns and queries as well as providing optimal follow up.
Appointments are available at Stirling by phoning reception on 83709777. If you are not a patient of this practice you are very welcome to book in to see Dr Yap with a referral from your GP and Dr Yap will write back to your own practice. Dr Yap charges a reduced fee if you have a current pension or health care card.
  CLINIC HOURS
MON - FRI
8am-6pm
SAT
8am-12pm
SUN &
PUBLIC HOLS
CLOSED
Pre-booked early morning
appointments available
from 7am
  CLINIC LOCATION
14 DRUID AVENUE,
STIRLING SA 5152
Make An Appointment
Visit one of our qualified Health Professionals today!