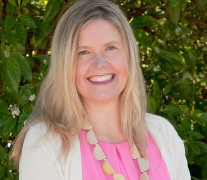 Christy Akins
Audiologist, BIS, Med, MAud
Christy Akins is a qualified audiologist who graduated from Flinders University with a Masters of Audiology in 2009. She has worked in hearing rehabilitation for several well-known practices and specialises in hearing assessment, tinnitus management, fitting hearing aids and communication strategies. Christy maintains a strong community focus and has travelled to aboriginal communities to provide hearing services to children's in indigenous communities. Her interest is in new hearing technologies and in providing individual rehabilitation that is tailored to the lifestyle of the client.
Christy is experienced working with clients in the following areas:
Hearing assessment
Tinnitus management
Communication strategies
Hearing aids
Assistive listening devices
Hearing aid repairs
Pre-employment or occupational hearing tests
Children's hearing tests
Tympanometry
Appointments are available on Mondays and Wednesdays by phoning our front desk on 83709777. You do not have to be a patient of this practice to see Christy.
Initial Free Screening
For any adult patient who has not already been diagnosed with hearing loss but is concerned about their hearing
No referral required
Free
15-30 minutes
Full Hearing Test
For adult patients with established hearing loss OR children OR occupational/employment testing
Free for patients on a pension or part pension or Veterans on a Gold Card
$75* fee for all other patients If referred under a chronic disease management plan and EPC referral $75 fee with a $52.95 Medicare rebate
45-60 minutes
* Introductory offer until 31/12/2016: The $75 fee will be waived for any adult patient who has had an initial screening with Christy. Excludes employment testing.
Hearing Aid fitting appointment
initial fitting appointment for a new hearing aid
Free/government funded OR government contribution and client/health fund top-up OR privately funded
45-60 minutes
  CLINIC HOURS
MON - FRI
8am-6pm
SAT
8am-12pm
SUN &
PUBLIC HOLS
CLOSED
Pre-booked early morning
appointments available
from 7am
  CLINIC LOCATION
14 DRUID AVENUE,
STIRLING SA 5152
Make An Appointment
Visit one of our qualified Health Professionals today!