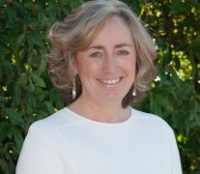 Dr. Sally Downes
BM, FRACGP
Dr Sally Downes graduated Bachelor of Medicine in the UK in 1988. After moving to Australia in 1989 further specialist experience was gained at Flinders Medical Centre in the areas of Physician and Emergency Medicine training programs over a period of 5 years. Dr Downes gained her Fellowship of the Royal Australian College of General Practitioners in 1997.
Dr Sally Downes commenced at Stirling Central Health Clinic since 1996. Following a 2 year period of General Practice in Sydney and London ,Dr Downes returned to Stirling Central Health Clinic in 2000 and became Practice Principal and Director in 2013.
A very experienced GP with a diverse clinical background ,Dr Downes is a past examiner for the RACGP(Sydney) and is an accredited Supervisor of our GP registrars.
Dr Downes has post graduate qualifications in Skin Cancer Medicine ,Skin Cancer Surgery ,Dermoscopy and Dermatology.
Dr Downes is also interested in Cardiovascular and other Health Prevention Initiatives of the RACGP as a result of past Specialist Physician Training experience.
Dr Downes also has an interest in Travel Medicine .
A passion for ongoing education means that Dr Downes continues to expand her interests in areas of General Practice.
Dr Downes consults 4 days a week from 7 am and is working on occasional Saturday mornings.
Dr Downes is very happy to see new patients.
  CLINIC HOURS
MON - FRI
8am-6pm
SAT
8am-12pm
SUN &
PUBLIC HOLS
CLOSED
Pre-booked early morning
appointments available
from 7am
  CLINIC LOCATION
14 DRUID AVENUE,
STIRLING SA 5152
Make An Appointment
Visit one of our qualified Health Professionals today!