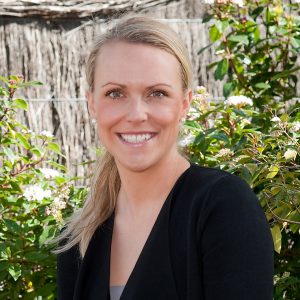 Julia Triggs
Accredited Practicing Dietitian (APD), Accredited Practicing Nutritionist (APN)
Julia completed a Masters in Nutrition and Dietetics in 2008 and a Bachelor of Science in 2004. She has over 12 years experience in both the public and private sectors of health care. Julia has consulted from Stirling Central Health Clinic since 2010 and also works as Senior Dietitian at The Royal Adelaide Hospital where she specialises in critical care and gastrointestinal nutrition. Julia is experienced in delivering specific and tailored individualised dietary advice for a range of conditions including:
Obesity and weight control
Gastrointestinal disease and surgery
Irritable bowel syndrome and FODMAPS
Coeliac disease
Inflammatory bowel disease (Ulcerative Colitis and Crohn's Disease
Bariatric surgery
Bowel resections
Pancreatic disease
Liver disease
Diabetes
Cardiovascular disease
Malnutrition and enteral nutrition
Medicare may rebate some of the fee if you have a GP Management Plan for the management of a chronic disease. Your GP can let you know whether you qualify for a Plan. Alternatively, your private health insurance may rebate some of the cost. DVA clients and self-manged NDIS clients are eligible for full rebates.  For further information, or to make an appointment here at Stirling, please call reception on 8370 9777.
  CLINIC HOURS
| | |
| --- | --- |
| Monday – Friday | 8:00 – 18:00 |
| Saturday | 9:00 – 12:00 |
| Sunday | Closed |
  CLINIC LOCATION
14 Druid Avenue,
Stirling SA 5152